If you have a look at the gadgets unveiled this year, you will find that technology has been speeding up quite well. A good number of amazing high end devices was rolled out this year and that includes the Galaxy S4, the flagship device of the South Korean maker.
With some left over months of this year, we expect some devices with no assurance of release but 2014 is going to be a tech gadget year. Well, on grounds of various sources and expectations, we have come up with a list of top gadgets that would be unveiled in 2014.
PlayStation 4
The PlayStation 4 is assumed to be unveiled as the year 2013 undergoes its last days and maybe you get hands onto this gaming device by Christmas. But you won't be able to enjoy all of its features and for this, you need to wait till 2014 is at hand. This version will come with called Gaikai, the cloud-based service that facilitates you to play all the PS3 games by streaming through the gaming console.
4.7″ and 5.7″ iPhones
According to the previous belief of Steve Jobs, the displays or screen with a size of 3.5 inches were appropriate to be embedded on to a phone. Well, now there are some changes made to this fact and this happened with the success of some high-end Galaxy device of Samsung. As of now, the iDevices maker, Apple is working hard to unveil large screened iPhones. No assured news about its release but is expected to be launched in 2014.
Xbox One
You belong to United States? Yes? You are lucky enough to get your hands on the Xbox One that is said to be unveiled in the month of November this year. Well, if you are a descendant of any of the Asian countries, the only thing for you to do is waiting until the device comes to you in 2014. However, don't sit idle, read a lot of the device's reviews and features.
Google Glass
If you are a tech freak or a daily tech news reader, you probably must have gone through some images of the Google Glass, a well buzzed product of the tech giant and Android maker. This glass was expected to be made available globally in this year at a cost of $1,500 but now it seems like a 2014 product.
iWatch
As you know Apple has about $176 billion of assets and media is well inclined towards it as the iPhone maker is all set to unveil its iWatch.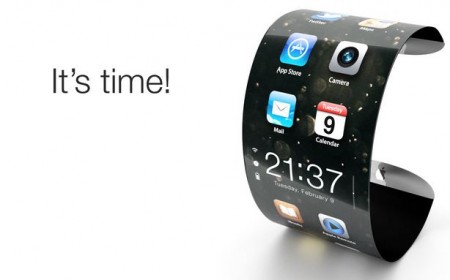 Tim Cook, the CEO of Apple has got to say that these kinds of wearable depict the advanced technology of the company.

As Apple is rolling its latest developments like the enhanced Bluetooth in iOS 7, analysts are coming up with new ideas about the iWatch to be rolled out in 2014 but there is no official confirmation from the company yet.
Final Verdict
Hence, the above discussed gadgets are the top tech gadgets which are to be unveiled in the coming year. These gadgets have been listed basing on various sources, expectations and comments from some officials of the companies.